Milton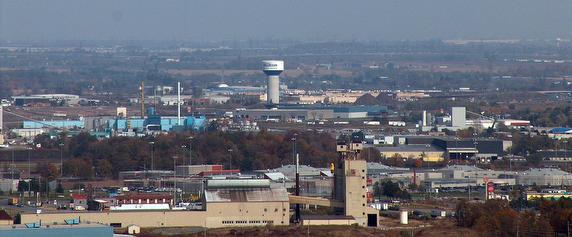 A Brief History
"Milton, like many other towns in Ontario, has in recent years experienced a great expansion in business and industrial enterprises. It has extended its boundaries and through the building of hundreds of new homes, there has been a steady influx of new residents, which has increased the Town's population... But the Town did not walk here, yesterday. It was built up gradually by hard work; it endured hardships and traveled along at a slow pace."

Excerpt from Reminiscing: Walking Milton's Main St. in the 1920's by T.A. Hutchinson, (1894-1977) published by the Milton Historical Society, 1996

In 1821 on his grant of Crown land, Jasper Martin from Newcastle England built a grist mill along the banks of the Sixteen Mile Creek and powered it by building a large pond. This was the early beginning of a community of approximately 60 people that was named "Martin's Mills".

The mill attracted new residents and new commercial enterprises- including an ashery, small store and a post office. In 1837, with a population of over 100 people, a meeting was called to discuss renaming the community. Attendees at that meeting suggested Milton, after the English poet John Milton, who wrote the memorable poem, Paradise Lost.

Many of the existing buildings in downtown Milton are made with building materials indicative of the early construction industry that was located on the escarpment.

The expansion of the railway to Milton in 1877 sparked the development of several brickyards in an area of the escarpment known as Milton Heights. This included the Milton Pressed Brick Company. In 1901 the Milton Pressed Brick Company was known as the best on the continent. Several buildings in downtown Milton are made with bricks that bears either the MPB or Milton stamp.

The railway also opened up the quarry industry. The cut limestone buildings, like we see at the Town Hall, were quarried from the escarpment.

Another icon to the Town's earlier days is Waldie's Blacksmith Shop. Waldie's was established in 1865 and has recently undergone extensive restoration through the efforts of the Waldie family and the Milton Historical Society. Today it's a museum that provides educational interpretation for school groups, blacksmithing classes and is a unique meeting rental facility.

---
Milton Information
---