Bronte Creek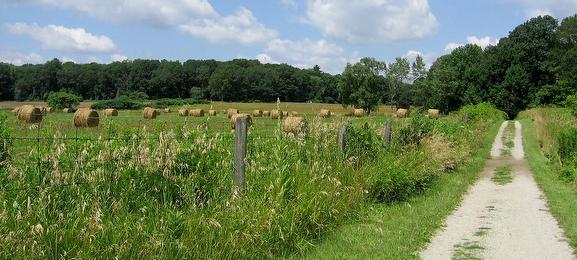 Bronte Creek is a waterway in the Lake Ontario watershed of Ontario Canada. It runs through Hamilton and Halton Region, with its source near Morriston (south of the intersection of Highway 6 and Highway 401), passing Bronte Creek Provincial Park, on its way to Lake Ontario at Bronte Harbour in Oakville, where the creek is also known as Twelve Mile Creek.
It was previously known to the Mississauga Indians as Esqui-sink, Eshkwessing or ishkwessin (that which lies at the end). (photo credit: John Vetterli - Flickr)

---
Bronte Creek links
---
Advanced Search
The range between minimum price and maximum price is incorrect. Please submit the correct range.